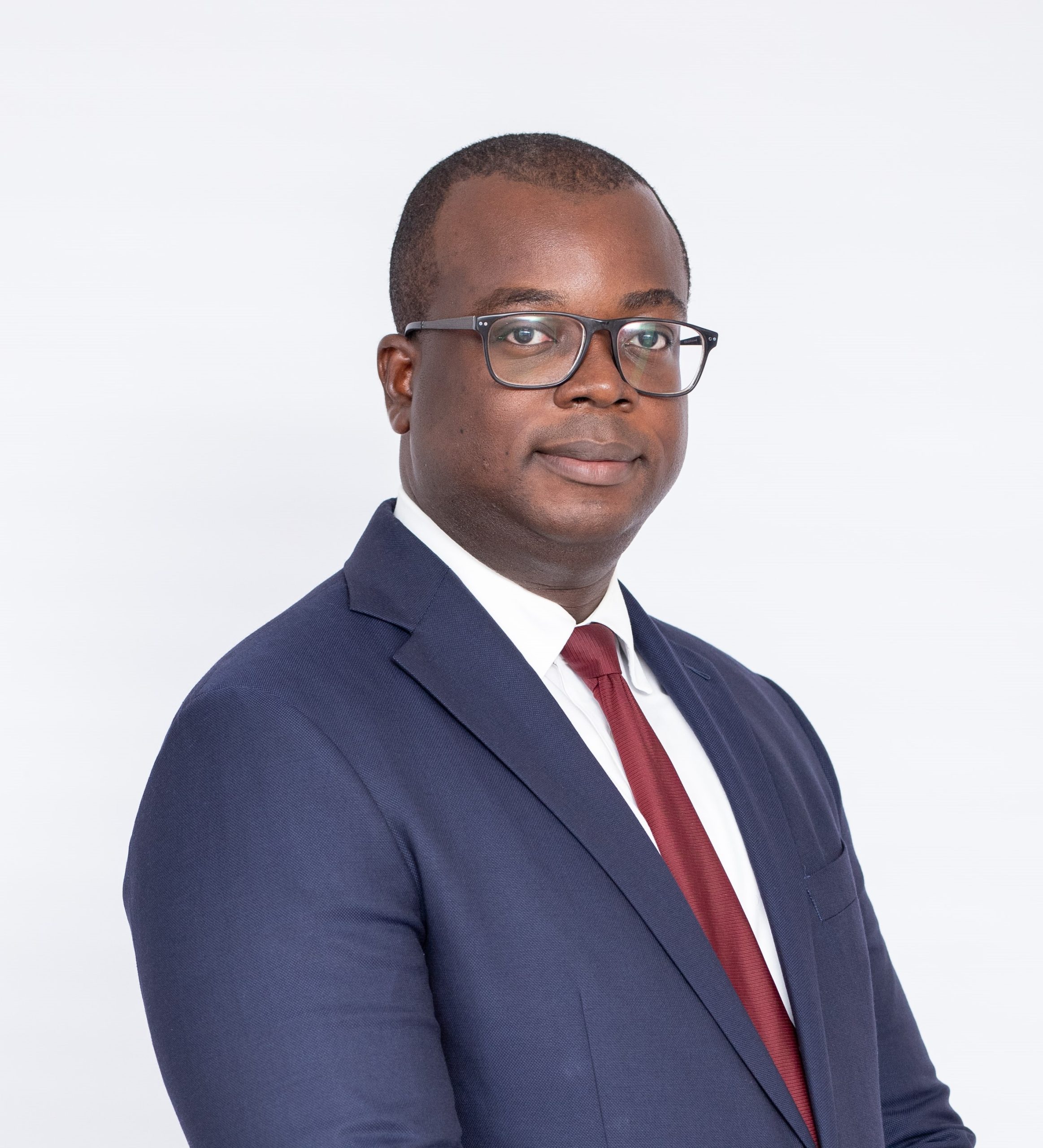 Henry is the Managing Director of InvestCorp. Prior to this role, he was the Deputy Managing Director of the Firm – responsible for planning, monitoring and evaluation of policy and strategy implementation. As Managing Director, he is responsible for the overall strategic management of the Firm, chairs the Investment Committee and serves as a board member of the Firm's managed mutual funds.
Henry worked with Merrill Lynch / Bank of America Merrill Lynch in New York within the Global Energy & Power Investment Banking Group. He possesses strong origination and corporate finance skills, including leveraged finance, deal origination and corporate restructuring. Henry has extensive and key relationships in Ghana and internationally, which are critical to the success of our firm.
He served on the Board of the Ghana Netherlands Business and Culture Council (GNBCC) between 2015 and 2019 and acted as the Treasurer of the Council. He is a member of the Rotary Club of Accra La-East and serves on the Public Image (PI) and Fundraising Committees.
Henry obtained an honors degree in Business Administration (Finance) from Morehouse College in Atlanta, Georgia, USA, graduating summa cum laude. He is a member of the Phi Beta Kappa and Beta Gamma Sigma honor societies. In 2012, Henry was admitted to Cornell University's Johnson School of Management MBA program but did not pursue it.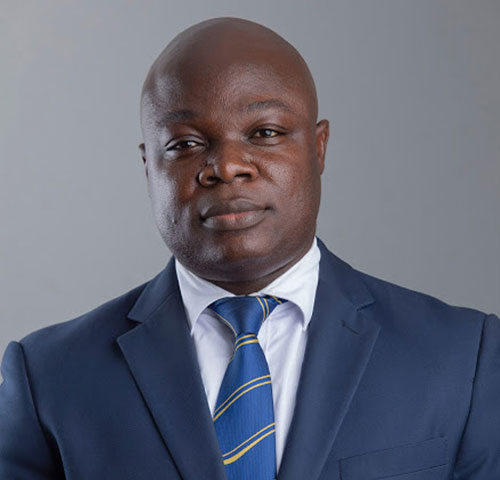 Kwabena has oversight responsibility for the firm's operations and business development. He helps in overseeing the day-to-day business activities and in ensuring that the firm's client acquisition strategy, operational risk and technology functions are effective and well-coordinated. He is a member of the firm's Investment Committee (IC). Prior to InvestCorp, he worked with Access Bank, Republic Bank, Fidelity Bank, FBN Bank and Omni Bank in roles of client acquisition, branch operations, and team management. He has built immense experience in sales and marketing, organizational efficiency and strategy and has developed key relationships in the financial industry.
He holds Bachelor of Arts (BA) degree in Psychology with a minor in philosophy and an MBA in Finance from the University of Ghana. He also undertook the Securities Industry Course at the GSE as well as other professional courses from the Ghana Banking College.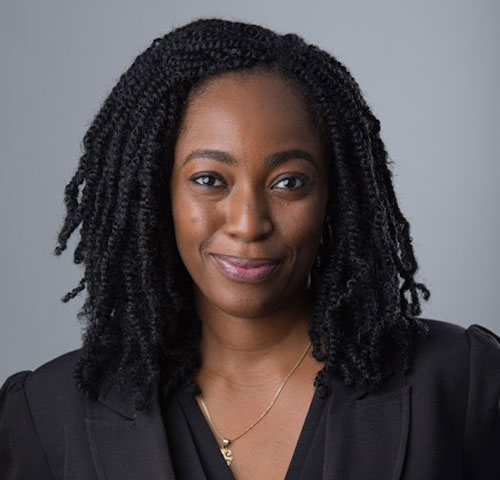 Vice President, Pensions, Institutional & Private Clients
Christabel heads Pensions, Institutions and Private Clients Business at InvestCorp. In this role, she has responsibility for client acquisition, portfolio structuring, and investor relations. She is a member of the firm's Investment Committee (IC).
She has over 10 years of working experience during which she gained diverse global experience working with reputable firms such as Calbank and IBM. Her professional background is in commercial banking, financial management, project and relationship management both with retail and institutional clients. 
Christabel earned a first-class honors degree in Business Administration, Banking and Finance, from the University of Ghana Business School (UGBS and a Master of Business Administration (MBA) in Corporate Accounting and Finance from the University of Rochester's Simon Business School in New York, USA.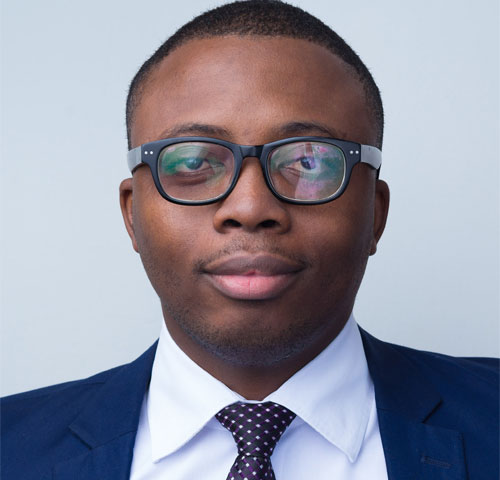 Head, Fund Mangement & Operations
Solomon is a product of Achimota School and the University of Cape Coast. He is responsible for the team that manages portfolio accounting and financial analysis at InvestCorp. He also leads in financial due diligence, portfolio valuation, as well as financial modelling / valuation of companies and developing the asset allocation strategies for investment decisions.
Prior to joining InvestCorp, Solomon worked with Ghana Export Promotion Authority and Mon-Tran Limited where he gained experience in cash flow cycle management and research and analysis of export related markets. Solomon earned a Bachelor of Arts degree in Economics from the University of Cape Coast, Ghana, and holds a Ghana Securities Industry Certificate from the Ghana Stock Exchange (GSE).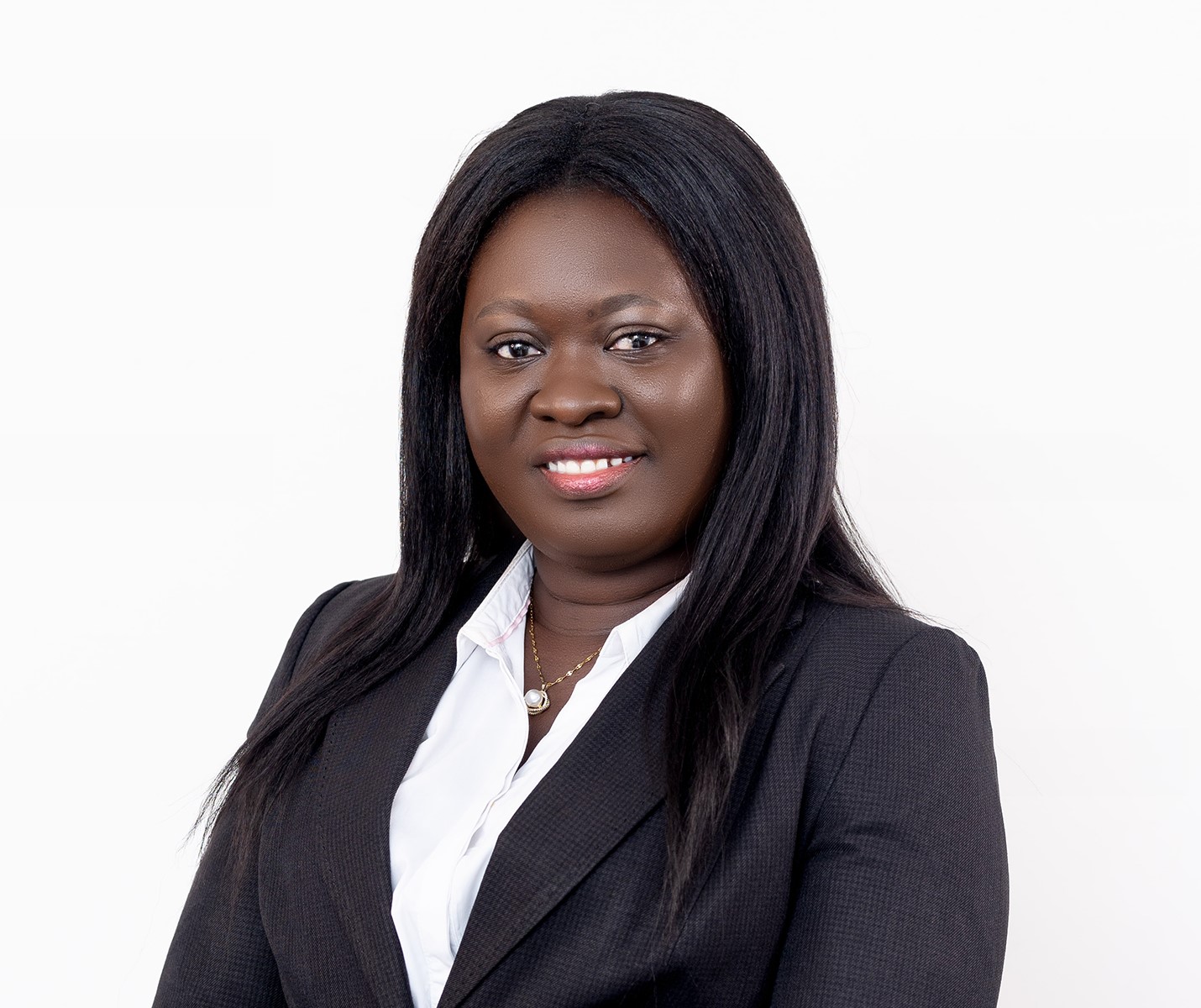 Joyce is the Head of the Human Capital team and is responsible for people development, a robust performance culture, business productivity and the achievement of general development objectives of the firm. She has over 15 years of work experience which spans across Recruitment and Talent Management, Training and Development, People Management, Employee Relations and Employee Welfare.
Prior to joining InvestCorp, she worked with Petra Trust Limited, Ghana Civil Aviation Authority. Mon-Tran Limited in various capacities within human resource management.Joyce obtained an honors degree in Business Administration (Human Resources) from the Methodist University College, Ghana. She is also a member of numerous HR professional groups.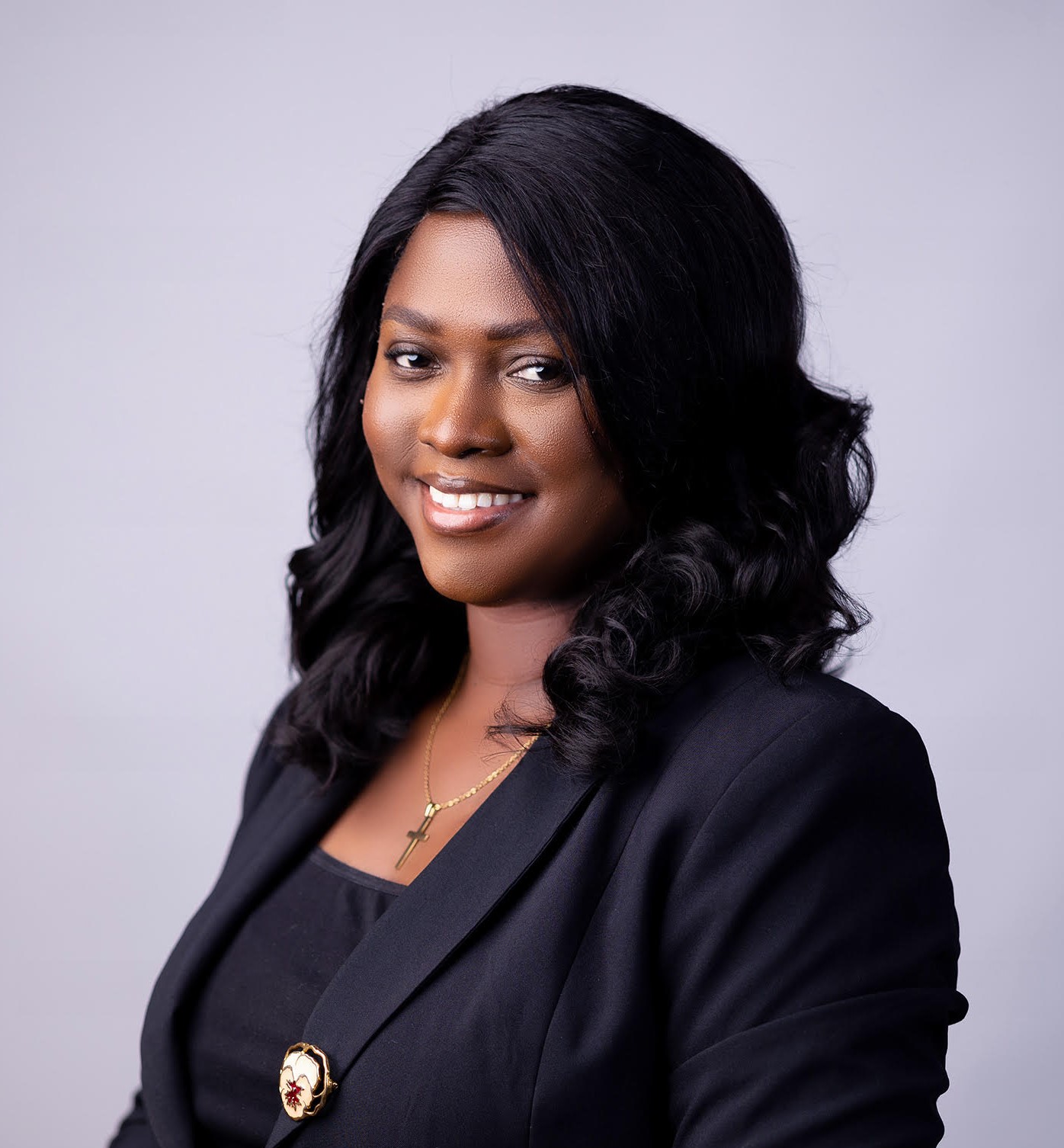 Head, Investor Relations & Marketing
Jeanette has oversight responsibility for development of strategic partner relatioships and marketing strategies in line with the Firm's objectives. She brings to the table almost a decade of experience across a diverse portfolio of roles in various reputable organizations. Her wealth of knowledge and expertise span banking, sales and marketing, business development, social media management and communications.
She began her career at Access Bank Ghana, whilst doubling as a Client Maintenance Officer with Axis Legal. She then joined Nationwide Mutual Health Insurance in their Sales and Marketing Department. Her Other experiences prior to InvestCorp were with Royal Crown Packaging Ltd and Toku Foundation. Jeanette holds a Bachelor of Arts (BA) degree in Psychology and Consumer Science from the University of Ghana, as well as a Bachelor of Law (LLB) degree from Mountcrest University.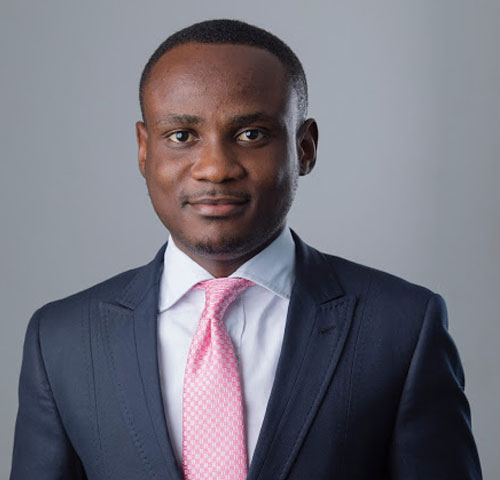 Samuel is the head of Internal Control and is responsible for ensuring a strong internal control environment at InvestCorp through the development of policies and procedures, ensuring their implementation and monitoring compliance.
Prior to joining InvestCorp, he worked in the retail and business banking department at Cal Bank Plc. At CalBank, he was the Bancassurance and Shell Fuel Card Business Coordinator and Retail products and deposit performance reporting officer where he gained extensive knowledge in large dataset analysis and project execution.
Samuel is a Chartered Accountant and a Member of the Institute of Chartered Accountants, Ghana (ICAG). He obtained a Bachelor of Commerce degree in Accounting and Finance from the University of Cape Coast and has obtained professional certificates from the Ghana National Banking College.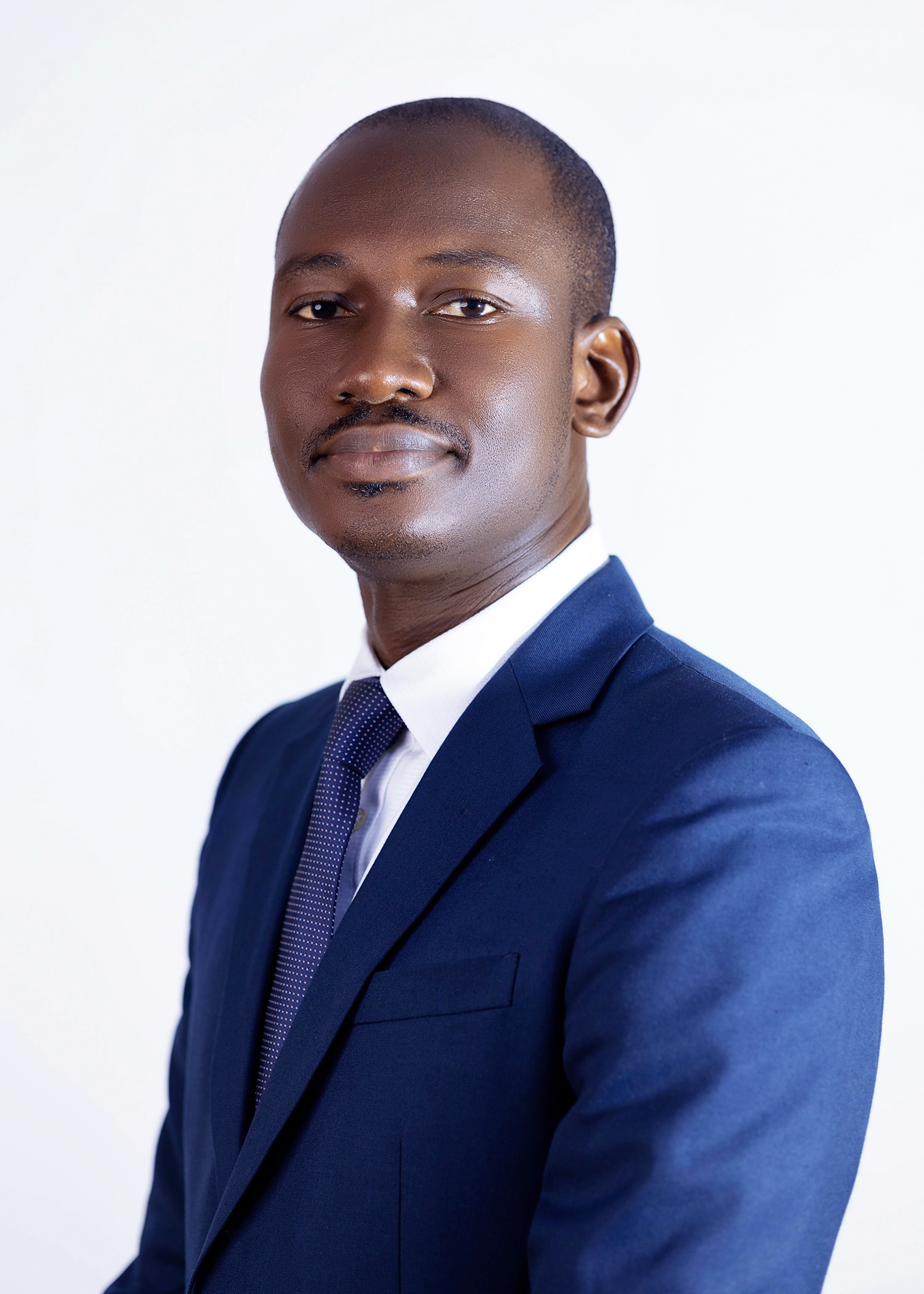 Head, Sales & Distribution
Emmanuel leads the retail business and is responsible for designing and selling the Firm's products and investment strategies to retail clients, investor groups, associations among others. He oversees the growth of the firm's mutual funds and also developing alternative channels for the business.
He has over 13 years' experience in business development and has worked in consumer banking, business banking, private banking and the real estate sector. Prior to working with InvestCorp, he worked with various banks in various functions such as First Atlantic Bank, Energy Bank, GCB Bank and Capital Bank.
Emmanuel holds an MBA in Corporate Strategy and Economic Policy from the Maastricht School of Management, Netherlands and a Bachelor's Degree in Business Administration and Human Psychology from Aston University, U.K. He also possesses a CIM Professional Diploma in Marketing from the Chartered Institute of Marketing, UK and an Advanced Diploma in Management Accounting from the Chartered Institute of Management Accounting (CIMA) UK. Additionally, he has obtained the Ghana Securities Industry Certificate from the Ghana Stock Exchange (GSE) and has attended various training programs at the Ghana National Banking College.