Overview
Premier investment banking and asset management company
InvestCorp was founded to provide investment banking and asset management services; with a vision of becoming a global investment banking firm with African origins executing transactions and deploying capital for attractive returns, sustainable growth and social impact. We are a highly specialized firm and work with institutions, companies, private clients as well as government and related agencies that are mainly in their growth phase.
.
Our aim in working with clients is to provide solutions to some of their most complex problems and challenges
Our strength lies in a strong understanding of Ghana and other Sub-Saharan African (SSA) opportunities, innovative business models that are suitable for these markets and strong networks in developed markets.

Our asset management business provides services in mutual funds, institutional and private wealth management, pensions, specialized funds and alternative assets. Our investment banking business provides services in structuring, modelling and valuation and capital market securities. With a collaborative culture that is built around teams, we provide solutions to problems our clients face and drive innovation in our market place.
Mission
To provide innovative asset management and investment banking solutions in an environment of strong technical expertise, modern relationship management and confidentiality
Vision
To be Africa's premier investment banking and asset management firm of international repute
Values
Innovation
Integrity
Leadership
Our ambition from the onset, has always been to build a pre-eminent asset management and investment banking firm with African origins. Our dedication, strong work ethic and core values of Innovation, Integrity and Leadership guides us on this legacy project of building a firm that will serve generations and be a symbol of resilience and ingenuity in this part of our World. We are currently the asset manager of choice for clients seeking a personalized approach to investing; and our use of research and data within our advisory business provides innovative solutions to the constantly evolving needs of our clients.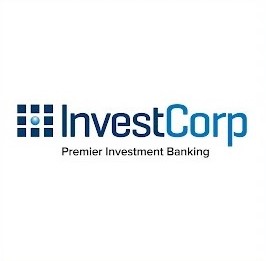 InvestCorp was founded by young Ghanaian entrepreneurs with strong local and international experience in asset management and investment banking who believe that the future for Ghana and Africa lies in the rapid development of the region's capital market. What gave us confidence to lay the foundation of this firm is our belief that the capital market is still rudimentary and that more innovation, integrity and leadership is needed to provide the appropriate solutions for financial security, wealth management, and at the same time mobilizing savings for the long-term investment needs of businesses and governments.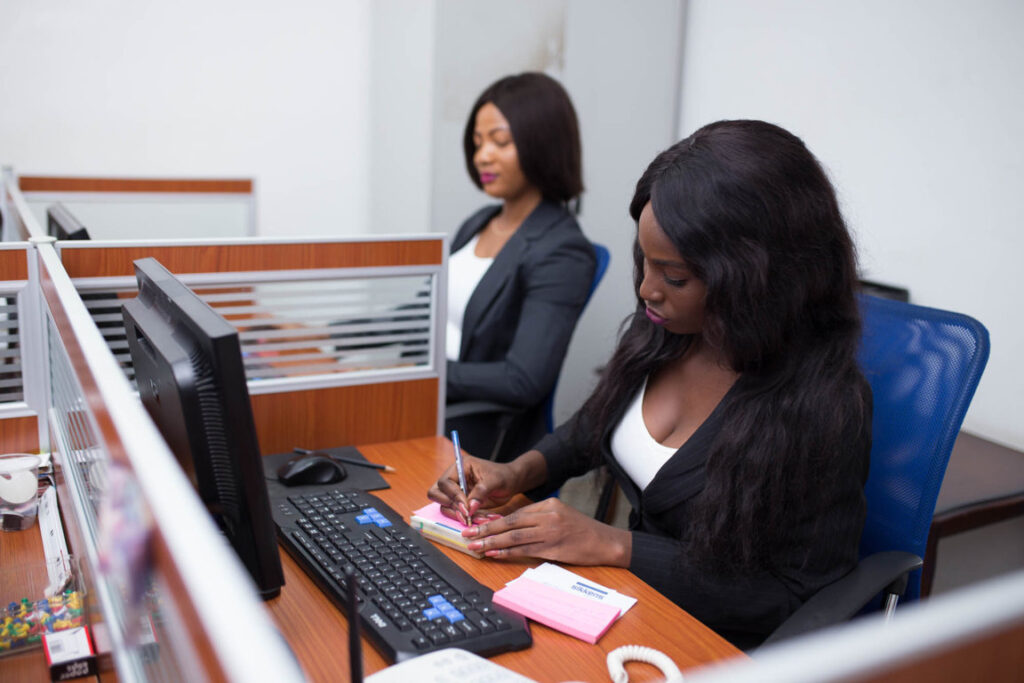 We opened our offices in April 2014 after we obtained our operating license from the Securities and Exchange Commission (SEC) and begun operations with five (5) staff and a well constituted Board with majority independent non-executive directors, emphasizing our intent to adhere to the best corporate governance practices from the very beginning. Additionally, we obtained a Pension Fund Manager license from the National Pensions Regulatory Authority (NPRA) in 2014 to ensure that our business reach covered all the mandate classes from retail and private clients to all institutional mandates.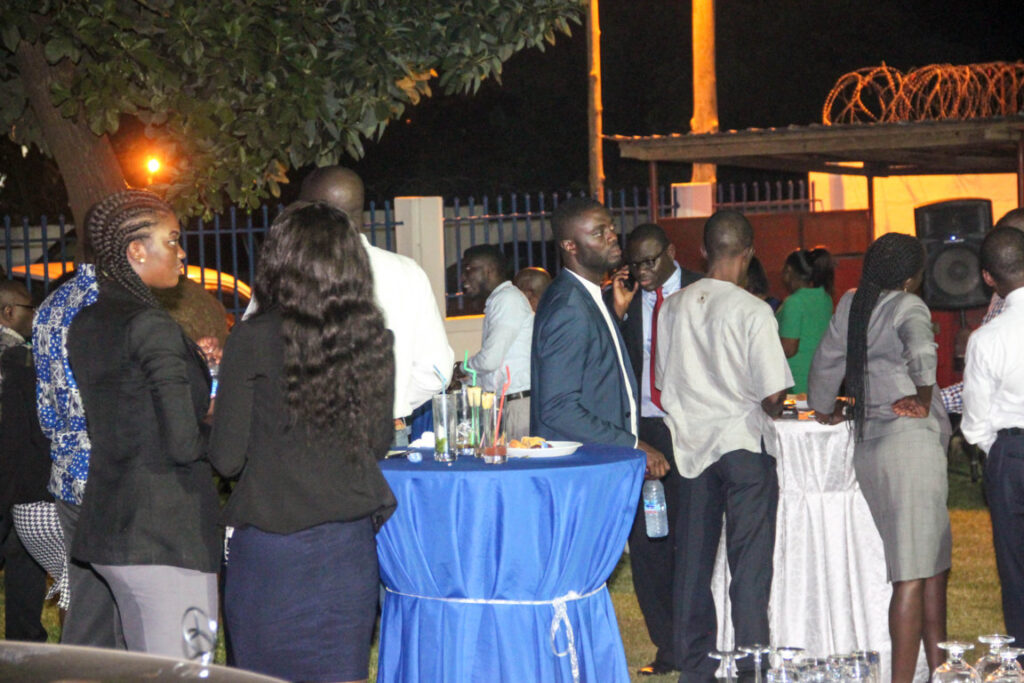 By 2016, we laid a foundation for the firm with a clientele base of over 2,000 high-net-worth (HNI), institutional, pension and retail clients, with an AUM of GHS 9,223,016. Our focus was to endear to clients who preferred modern relationship management by providing relevant and innovative investment solutions and personalized client services using technology. Our staff strength also increased to fifteen (15) professionals from 5 in 2014.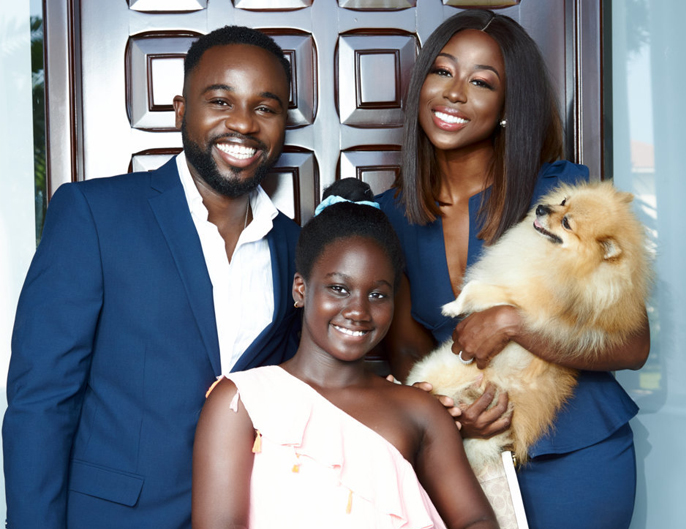 We launched our first mutual fund that sought to break the monopoly of generic mutual funds such as money market and broad-based fixed income funds – the InvestCorp Mid-Tier Fund, which targeted investment into mid-cap financial services firms through structured instruments such as listed bonds, preference shares, among others. Following from the financial sector clean up, the fund has adopted a conservative strategy to ensure that its portfolio allocation strategy reflects industry risk and dynamics. Our integrity and innovations continue to support the growth and increasing complexity of our capital markets especially with the support we provide our clients within the asset management business.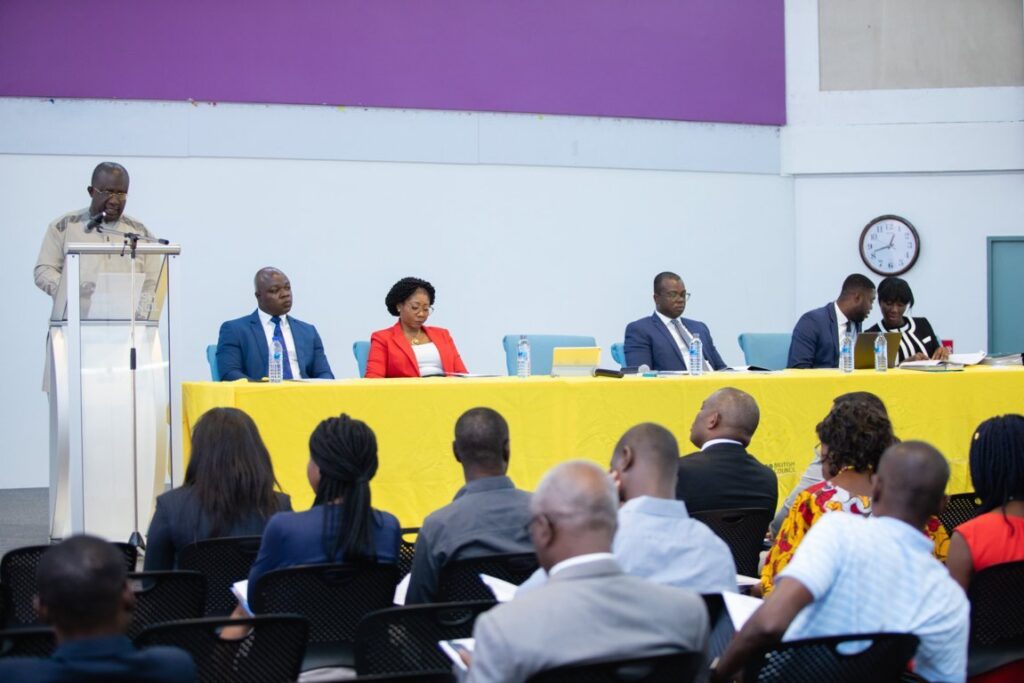 By 2020, our firm had licensed and launched an additional three (3) mutual funds including the InvestCorp Treasury Securities Fund, the first wholly dedicated mutual fund portfolio for only Government securities. This fund was launched to enable retail and institutional investors participate actively in the thriving Government securities market while benefiting from the advantages that a well-managed mutual fund offers. 
This success together with key institutional mandates positioned us in the top ten (10) of the leaders in the asset management industry with assets in excess of GHS1 billion, with our staff strength increasing to over 25 professionals.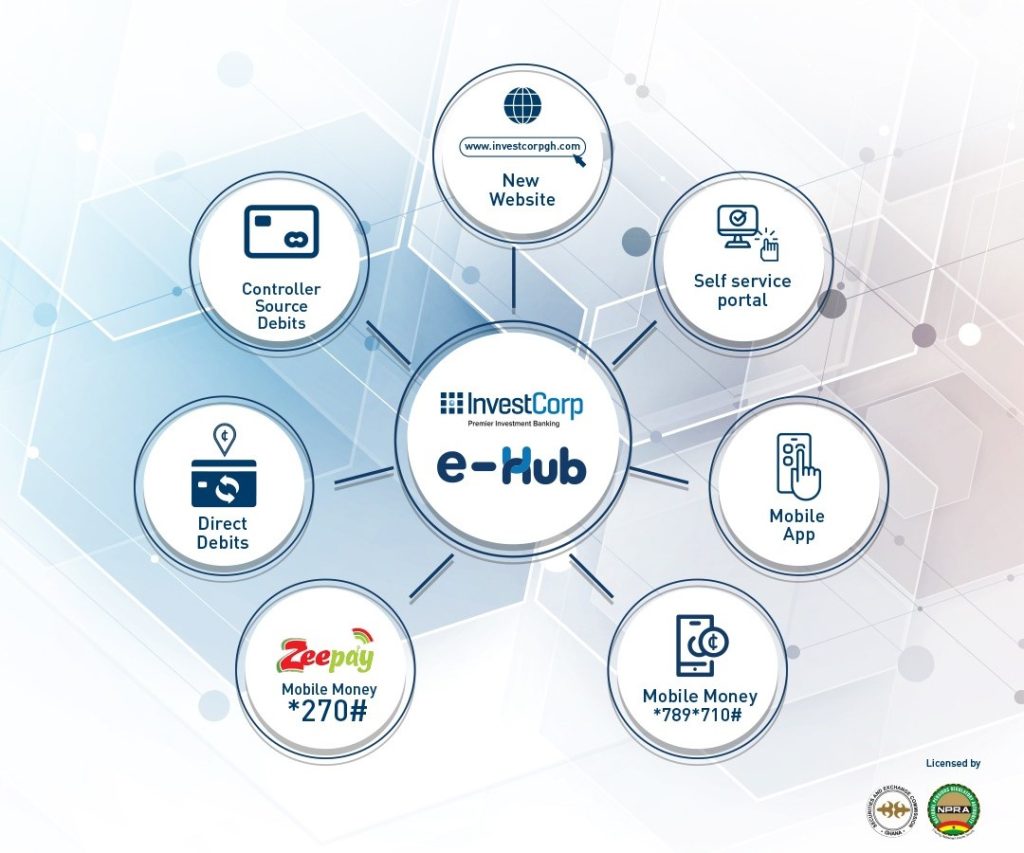 We leveraged on the power of technology to provide our valued clients with an e-Hub platform, which grants clients remote access to their Investment accounts via our mobile app, self-service portal on our website and an improved USSD *789*710#.
Our clients are therefore able to run their accounts remotely whiles enjoying seamless serices.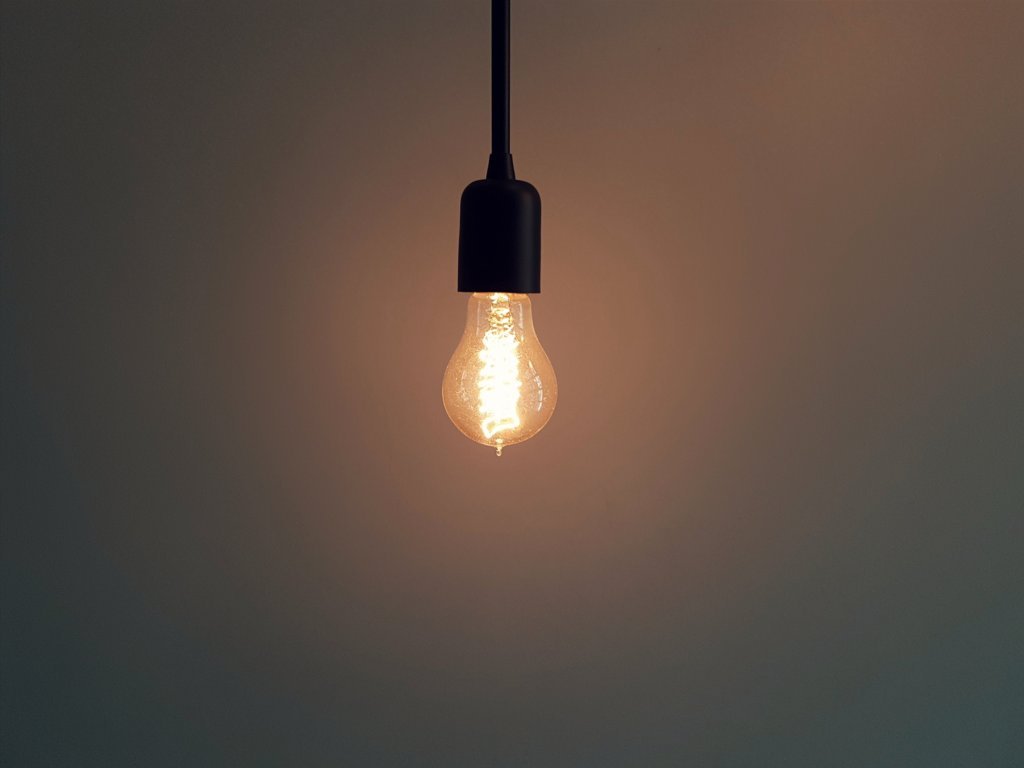 We aim to further consolidate our innovation, integrity and leadership mantra, improving on our client engagement process, investing in technology, our staff, and our branding to deliver a disciplined approach to investing and investment advisory that will ensure that we at InvestCorp and our clients build a future that will last many generations.